National Lymphatic Centers
Manual Lymphatic Drainage
Dr. Jacob Suh, DC, ACu
~Chiropractic Physician
~Acupuncture

Sharon M. Vogel, CLT, LMT, LC, CE
~CLT-LANA Candidate
BS-Biomedical with emphasis in Nutrition
28 years experience
Nationally Board Certified
~Myofascial Release
~Craniofascial Release
~Manual Lymphatic Drainage
~Oncology Massage
~Bodywork & Therapeutic Massage
~Pre or Post Liposuction Lymphatic Drainage
~Complete Decongestive Therapy, CDT, for Lymphedema,
Lipedema, and CVI


Nick Talbot, CLT, LET, LMT
BS-Biomedical Sciences
9 years experience
~iLipo Non-surgical fat reduction cold laser therapy
~Lymphatic enhancement high frequency
~Sinus Relief Lymphatic Enhancement Package
~Pre & Post Liposuction Package
~Children's Autism Package

Lymph Massage Therapy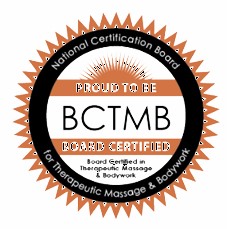 Medical Massage with Sharon Vogel
90 min $ 225.
60 min $ 150.
30 min $ 100.
Your session begins with a personal consultation to determine what is best for your body.

A range of clinical Eastern and Western modalities help to increase flexibility and circulation, alleviate tension, pain, and injuries, and energize your body. May include: Deep Tissue, Trigger Point, JFB MFR Myofascial Release, Cranial Fascia, Shiatsu, Reflexology, Reiki, and Manual Lymphatic Drainage, as well as guided movement and

QiGong.
Deep Tissue Massage with Nick Talbot, BS., LMT, CLT
90 min $150.
60 min $ 90.

An intensively therapeutic session of Clinical Bodywork and Massage.
Return to Top
Our Policy:
Thank You for your business patronage, your time, & your referrals! We plan & prepare for your appointment, therefore, a 48-hour notice of cancelation is greatly appreciated or compensation requested. Payment is accepted at the time of service. We accept Cash, CC, Check, HSA Health Savings Account, and Flex Spending.